HERE IS YOUR CHANCE TO SMELL LIKE A JUICY SWEET FRUIT- Orange!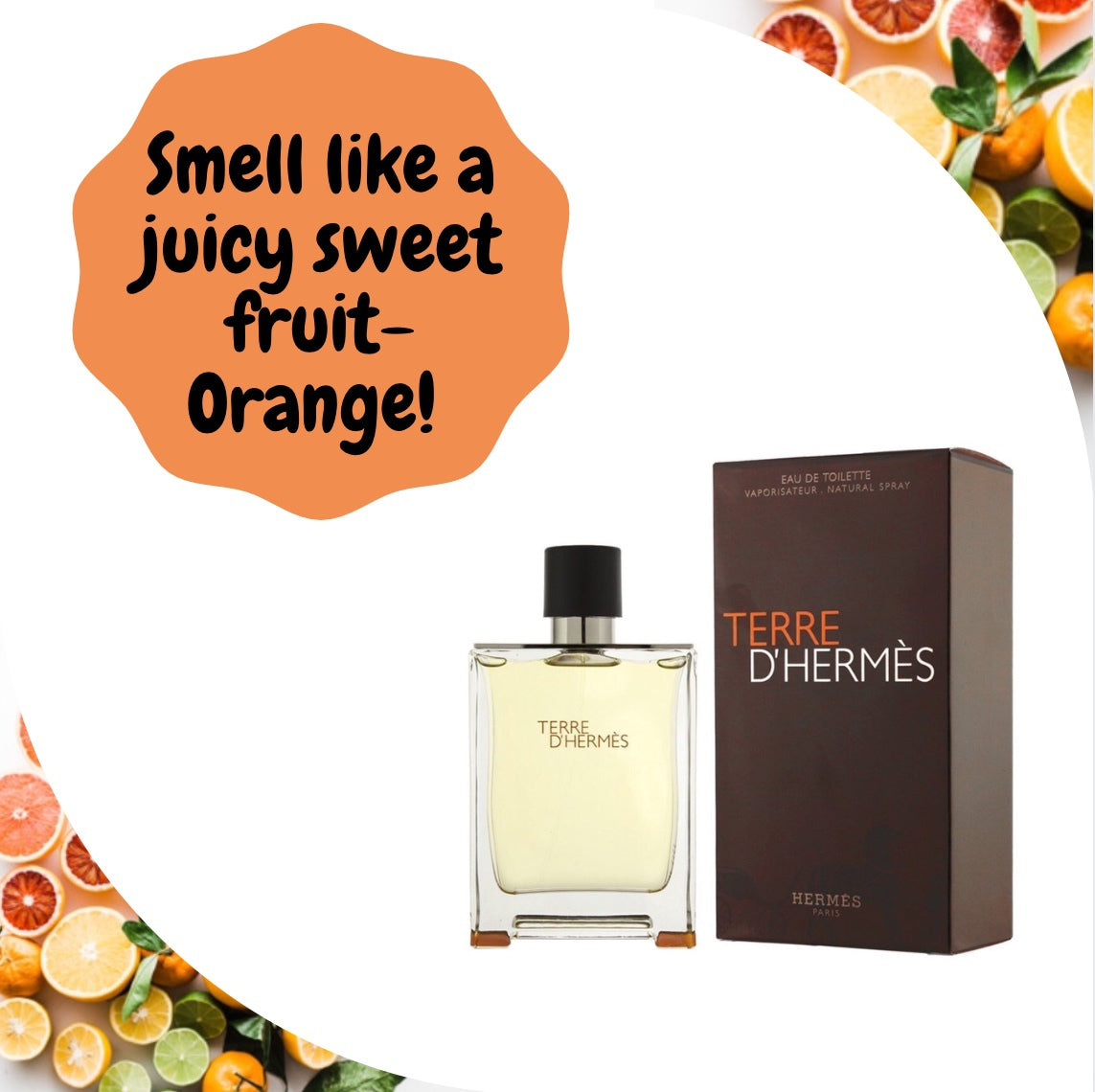 HERE IS YOUR CHANCE TO SMELL LIKE A JUICY SWEET FRUIT— ORANGE!
Orange, gotten from the most commonly grown fruit tree in the world. Dated back to the 11th century, the orange tree was first cultivated in China and its popularity spread to Europe. As at that time, the orange fruit was primarily used as medicine. It was in the 15th century that people started to see orange as the fruit it is and enjoy the sweet mouthwatering feeling it gives to the taste buds. One interesting fact about the orange fruit is that it is a hybrid between Pomelo and Mandarin. (We bet you didn't know this before now).
Being a domesticated fruit that doesn't grow in the wild, Oranges got their name, not from their color. The word "orange" is derived from Sanskrit and it means "fragrant"! Amazingly, orange offers superb processed products including the most popular one, orange juice. It offers preservatives and extracts as well.
Orange essential oil
The essential oil gotten from orange is the second most popular by-product. It is derived by the cold-pressing of the outer orange peel biologically known as the Epicarp. When subjected to this process, what is produced is a pale reddish-yellow to a dark shade of orange-brown. With a scent conquering the hearts of both men and women with its crispy freshness and delicious citrus sweetness. No wonder it is one of the most used perfume notes, especially in floral fragrances.
Mostly, perfume creators use orange as a top note. And its sweet, yet refreshing scent makes perfumers want to always incorporate orange in the composition of both feminine and masculine fragrances. Undoubtedly, the orange scent pleases the senses and creates a craving for tropical sandy beaches and exotic places.
Different facets of the orange fruit used in perfumery
Aside from the most popular orange, which is the sweet orange that we are well familiar with. There are three more orange types used in
perfumery
.
They are— Bitter orange, Mandarin orange, and blood orange.
Bitter orange is mostly used for the extraction of the well-known
fragrance
notes orange blossom and neroli. Bitter orange oil is likewise used in the perfume world as it blends well with sweet orange and grapefruit and it is a more intense citrusy aroma and it adds character to different floral perfume compositions for men and women alike.
Mandarin orange has a juicy and sweet scent with a hint of honey in it.
Blood orange is delightful in taste and flavor and has fruity hues of raspberry. Its distinctive flavor combines nicely with lavender, frankincense, geranium, grapefruit, mandarin, rose, clary sage, neroli, lemon, myrrh, and spicy notes (clove and cinnamon). You will find bloody orange to be mainly useful in perfumery, for its uplifting and stimulating properties.
Orange uses
Besides its use in perfumery, the sweet and fresh orange essence is famous for its cleansing, antibacterial, immunity-enhancing, anti-inflammatory, and flavoring properties. It accords great health benefits that can not be overemphasized. Additionally, it is useful in the beauty and food industry.
On a final note—
The orange note is smelt in the popular
Terre d' Hermes
. A fragrance that belongs to the woody spicy fragrance group. What does it smell like? Think of wet ground covered with leaves. Yeah! That strong, distinctive, earthy smell right there. Perfect for business meetings as well as special occasions. Terre d'Hermes alongside other discounted fragrances are readily available on
D'scentsation
, your most trusted online fragrance store.
You see… we just handed you the golden chance to smell like the juicy sweet fruit, orange. If we were you, we'd jump on it.