Get N2,500 OFF! on Orders N75,000 and Above!!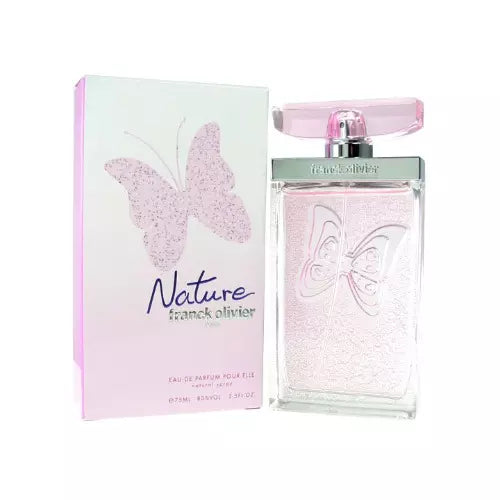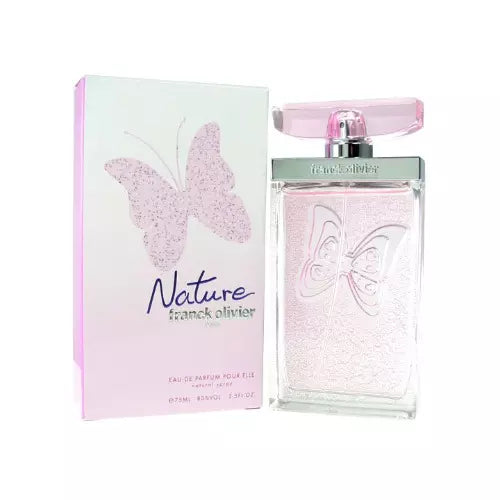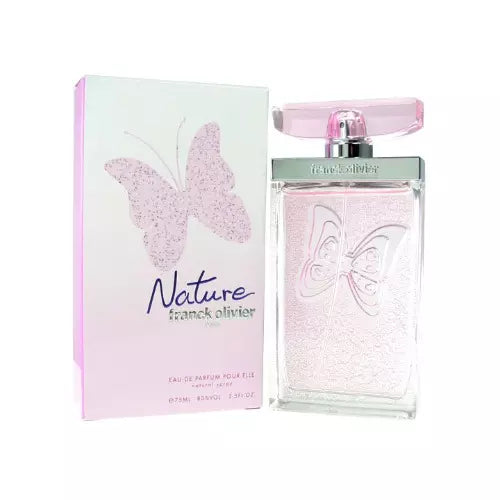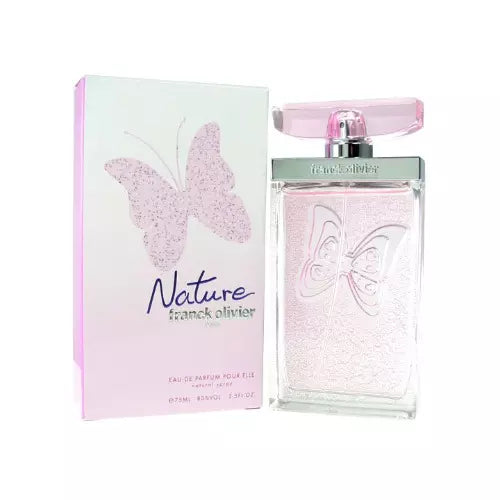 Franck Olivier Nature EDP 75ml Perfume For Women
Franck Olivier Nature EDP 75ml Perfume For Women, a Floral Fruity symphony designed for women. Unveiled in 2008, this fragrance captures the essence of natural beauty. The top notes unite Litchi, Tagetes, succulent Peach, zesty Amalfi Lemon, and vibrant Bergamot, creating a lively and refreshing introduction that celebrates the outdoors.
As the fragrance unfolds, the heart notes come alive with a delightful blend. Granny Smith Apple, aromatic Cinnamon, delicate Lilac, graceful Lily-of-the-Valley, and enchanting Jasmine intertwine to evoke a sense of blooming serenity.
The journey culminates in the base notes, where the soft allure of White Musk meets the woody embrace of Sandalwood and Virginia Cedar. This harmonious blend leaves a lingering trail that is both comforting and elegant.
Nature by Franck Olivier is a tribute to femininity and the beauty of the natural world. It's a scent that resonates with women who embrace their inner grace and charm. Whether worn for a daytime adventure or an evening soirée, this fragrance is a true embodiment of nature's elegance. Franck Olivier has masterfully bottled the spirit of blooming flora within Nature, making it an enchanting addition to any woman's collection.
People Also Bought