Get N2,500 OFF! on Orders N75,000 and Above!!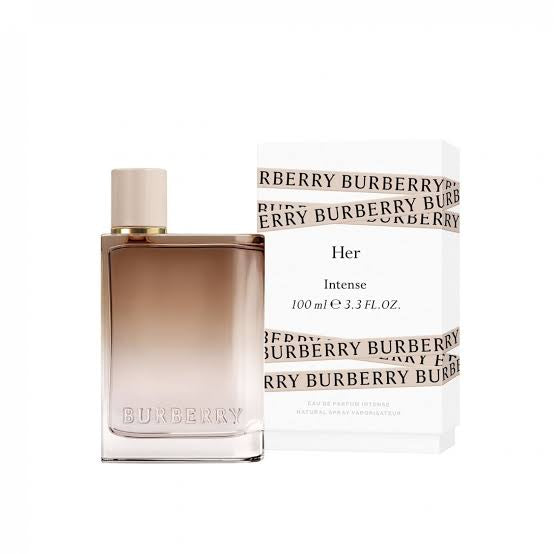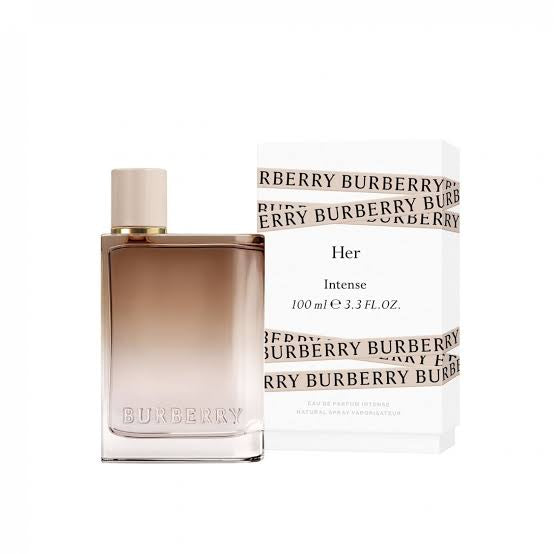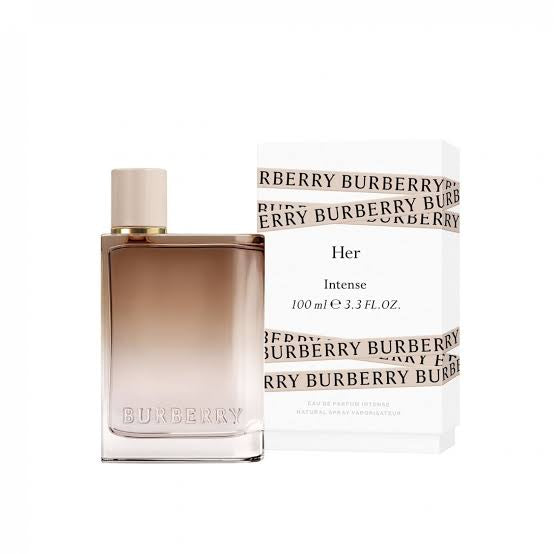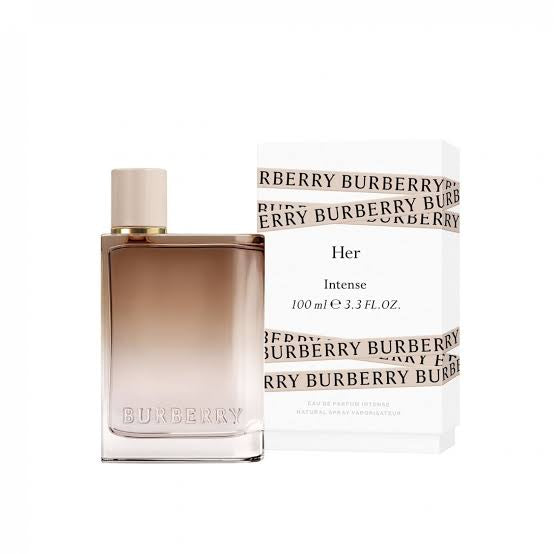 Burberry Her Intense EDP 100ml
Burberry Her Intense EDP 100ml! This Floral Fruity Gourmand fragrance is a true delight for the senses, crafted to bring out your inner allure and confidence. Launched in 2019, it's a modern masterpiece that's here to stay.
The moment you spray this gem, you'll be greeted by a luscious blend of Red Fruits and the juiciness of Blackberry. It's like stepping into a bountiful orchard, surrounded by nature's sweetest treasures.
As the scent unfolds, get ready to be enchanted by the elegant essence of Jasmine. This delicate floral note adds a touch of grace and femininity to the composition, leaving you feeling like a blooming flower on a sunny day.
But the magic doesn't stop there – the base note of Benzoin comes into play, adding a warm and creamy gourmand touch that's simply irresistible. It's the perfect finishing touch that wraps you in a comforting embrace.
Burberry Her Intense is the ultimate fragrance for the modern, confident woman who knows how to make a statement. Whether it's a special occasion or a casual day out, this scent will leave a lasting impression and complement your unique personality.
People Also Bought