Which Tom Ford Perfume Is The Best?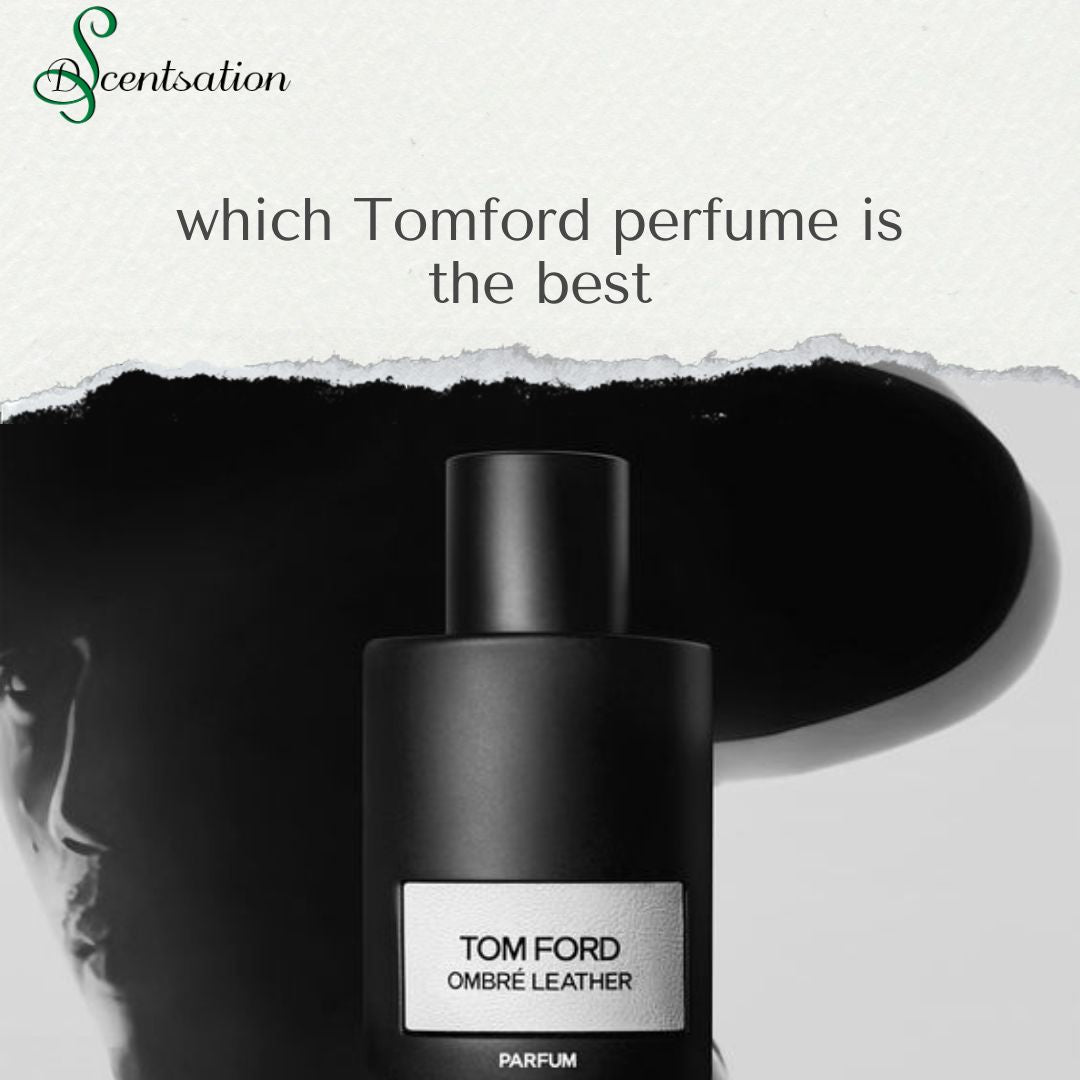 Tom Ford is one of the most renowned fashion and fragrance brands in the world, known for its luxurious products that exude sophistication and elegance. With so many options to choose from, it can be overwhelming to decide on the perfect scent. In this article, we will explore some of the top-rated Tom Ford perfumes and help you determine which one is right for you.
In today's fast-paced world, finding time to research different fragrances can be challenging. That's why we've created this comprehensive guide to help you discover the best Tom Ford perfume for you.
We'll take an in-depth look at some of the brand's most popular offerings, including their unique ingredients, target audience, and recommended use cases. By the end of this article, you'll have a clear understanding of what makes each fragrance stand out and how to select the perfect one based on your individual preferences.
Whether you're shopping for yourself or someone else, our expert advice will ensure that you make an informed decision when choosing a Tom Ford perfume.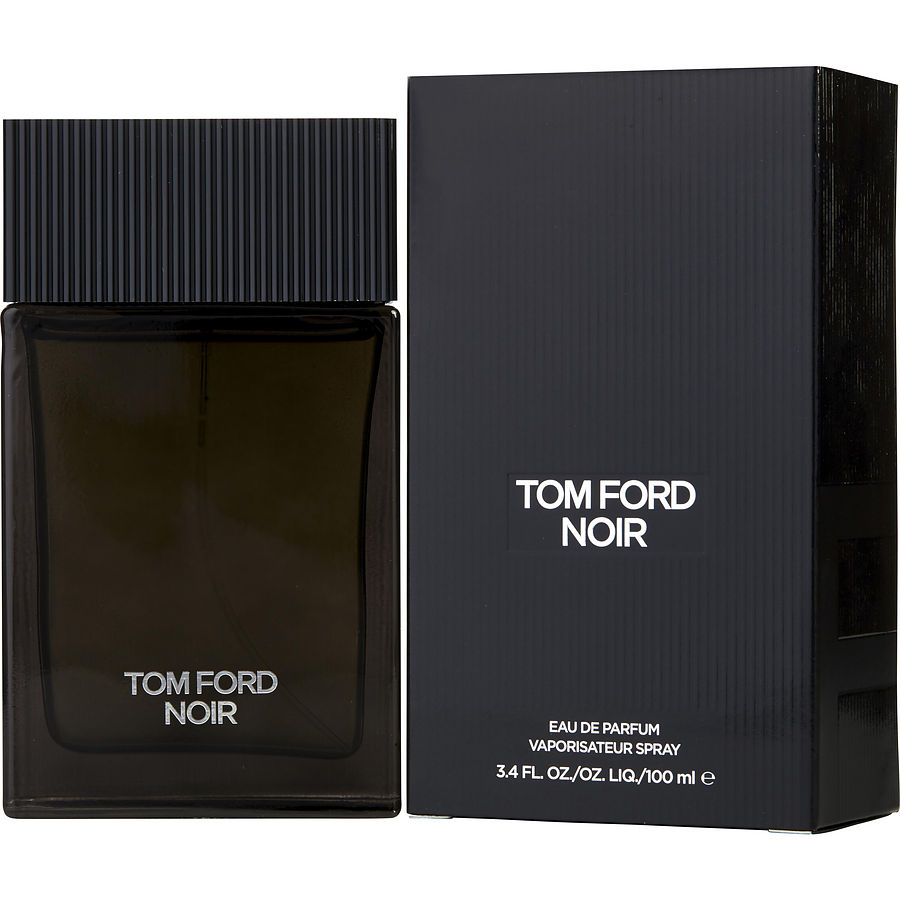 Tom Ford Noir is a woody oriental fragrance that embodies the essence of seduction and mystery. Launched in 2009, this powerful scent was designed for confident and charismatic individuals who want to make a statement. Its dark and enigmatic character has made it a favorite among men seeking a bold and masculine fragrance.
The opening note of Tom Ford Noir is a spicy blend of black pepper and saffron, setting the stage for the rich and complex heart of the fragrance. At its core lies a deep and smoldering combination of tobacco flower, patchouli, and vetiver, evoking a sense of intrigue and depth. Finally, the drydown is smooth and velvety, featuring notes of tonka bean, benzoin resin, and vanilla, adding a touch of sweetness without compromising the overall intensity of the fragrance.
One of the key elements that sets Tom Ford Noir apart from other fragrances is its impressive longevity. Thanks to its robust composition, this scent lingers on the skin for hours, ensuring that you remain the center of attention wherever you go. Whether worn during the day or at night, this fragrance is sure to turn heads and capture hearts.
When it comes to styling, Tom Ford Noir pairs perfectly with best female fragrances and also for male formal attire, such as suits and dress shirts. However, its versatility allows it to transition seamlessly into casual settings as well, making it a must-have addition to any man's fragrance wardrobe. Whether you're heading to a business meeting or a night out on the town, this fragrance will elevate your presence and add a touch of sophistication to any situation.
Tom Ford Neroli Portofino
Tom ford Neroli portofino is a fresh and invigorating unisex fragrance that celebrates the beauty of the Italian coastline. Released in 2011, this scent pays homage to the picturesque fishing village of Portofino, known for its stunning views, crystal-clear waters, and lush greenery. With top notes of bergamot, orange, and mandarin, this fragrance captures the essence of the Mediterranean lifestyle, promoting relaxation and joy.
Neroli Portofino opens with a burst of citrus, combining the zesty flavors of bergamot and orange with the tanginess of mandarin. These initial notes create a refreshing and uplifting effect, preparing the wearer for the heart of the fragrance. The heart is dominated by aromatic and herbal accords, with highlights of rosemary, thyme, and basil. These green and slightly bitter nuances evoke memories of walking through the gardens of southern Italy, surrounded by the heady scent of wild herbs.
As the fragrance dries down, it reveals its base notes, which include ambrox, musk, and cedar. These warm and woodsy tones provide a soft and comfortable finish, allowing the wearer to feel grounded and content. Overall, Neroli Portofino exudes a carefree attitude, encouraging its wearer to embrace life's simple pleasures and enjoy the moment.
This fragrance is ideal for everyday wear, particularly during warmer months or in tropical climates. Its light and airy nature makes it suitable for both men and women, while its versatility allows it to pair effortlessly with various styles of clothing. For a casual yet chic ensemble, try layering Neroli Portofino over a linen shirt and matching it with denim shorts and espadrilles. Alternatively, if you're dressing up for a summer evening event, consider mixing this fragrance with a flowing sundress or a crisp cotton suit. Whatever your plans may be, let Neroli Portofino transport you to the idyllic landscapes of the Italian Riviera and infuse your day with a dose of Mediterranean charm.
is a luxurious and sensuous fragrance that combines two seemingly opposing elements: the rich, smoky aroma of tobacco leaf and the creamy, indulgent sweetness of vanilla. This unique fusion creates a captivating olfactory experience that appeals to both men and women alike. Since its launch in 2007, Tobacco Vanille has become a beloved classic within the Tom Ford collection, praised for its complexity and timeless elegance.
Tobacco Vanille begins with a bold and earthy accord of tobacco leaves, enhanced by hints of cinnamon and clove. These spicy undertones give way to a heart of rich, dark chocolate, further intensifying the fragrance's seductive qualities. As the scent evolves, it introduces a smooth and creamy vein of vanilla, tempering the sharp edges of the tobacco and creating a harmonious balance between the contrasting elements.
In the final stages of development, Tobacco Vanille settles into a warm and comforting base of sandalwood, amber, and musk. These ingredients impart a cozy, intimate quality to the fragrance, drawing the wearer in like a plush armchair after a long day. Despite its rich texture, however, Tobacco Vanille remains surprisingly lightweight and easy to wear, thanks to its judicious use of natural oils and high-quality raw materials.
This fragrance is best suited for evening occasions or cooler weather, when its opulent character can truly shine. It works beautifully paired with tailored separates, such as a sleek blazer and trousers or a fitted pencil skirt. For those looking to make a strong impression, consider layering Tobacco Vanille over a silk cami or a fine-gauge knit sweater. Regardless of your personal style, this fragrance promises to leave a lasting impression, conjuring images of smoke-filled rooms and decadent desserts.
Tom Ford Velvet Orchid is an alluring and sophisticated fragrance that blends the velvety smoothness of orchids with the rich, woody depth of patchouli. Launched in 2014, this perfume represents a departure from traditional floral compositions, offering instead a modern interpretation of femininity that is at once elegant and intriguing.
Velvet Orchid opens with a bright and sparkling note of Bergamot, setting the stage for the delicate floral heart of the fragrance. At its core lies a trio of rare and exquisite orchids - white orchid, black orchid, and golden orchid - each contributing their own distinct characteristics to the overall bouquet. White orchid offers a clean and radiant presence, while black orchid adds a touch of mystery and depth. Golden orchid, meanwhile, brings a subtle sweetness and a hint of fruitiness to the mix. Together, these three flowers weave a complex and multi-faceted tapestry of scents, evoking the beauty and grace of the orchid flower itself.
As the fragrance develops, it deepens and becomes more enveloping, with the introduction of patchouli and vetiver. Patchouli lends a rich, earthy undertone, adding weight and substance to the composition without overpowering the delicate florals. Vetiver, meanwhile, provides a gentle, grassy backdrop, adding a sense of freshness and clarity to the overall impression.
The drydown of Velvet Orchid is marked by the appearance of ambrette seed, a plant whose seeds are often used in perfumery due to their musky, skin-like aroma. Ambrette seed adds a subtle, almost imperceptible human element to the fragrance, making it feel even more intimate and personal. Finally, the fragrance is rounded out with a soft, powdery note of iris, providing a finishing touch of refinement and polish.
Overall, Velvet Orchid is a fragrance that embodies the spirit of modern femininity, balancing strength and vulnerability, elegance and edge. It is perfect for evening wear, whether dressed up for a special occasion or worn more casually for a night out on.
Tom Ford Ombré Leather is a striking and versatile fragrance that showcases the brand's signature combination of luxury and edginess. Released in 2018, this scent features notes of leather, tonka bean, and ambroxan, creating a dynamic and multifaceted olfactory experience that is sure to turn heads.
Ombré Leather opens with top notes of zesty bergamot and juicy mandarin, which provide a burst of energy and freshness. These citrus accords are quickly followed by the warm, inviting aroma of cardamom, giving the fragrance a slightly spicy kick. The heart of the fragrance is dominated by the rich, supple scent of leather, which is expertly blended with notes of saffron and nutmeg to create a nuanced and complex effect.
As the fragrance progresses, it transitions into a smooth, creamy base of tonka bean and ambroxan, two ingredients known for their ability to add depth and longevity to a scent. Tonka bean contributes a sweet, vanillic note, while ambroxan rounds out the fragrance with a soft, powdery finish. Together, these base notes help to ground the fragrance and ensure that it lingers on the skin for hours.
One of the standout aspects of Ombré Leather is its innovative packaging design, which features a gradient dial that allows customers to customize the intensity of the fragrance based on their preferences. By twisting the cap, users can adjust the ratio of light and dark notes in the formula, resulting in a bespoke fragrance experience that is entirely unique to them.
When it comes to styling, Ombré Leather is a versatile choice that can be worn year-round. Its rich, masculine notes make it well-suited for autumn and winter, but its bright, energizing top notes also make it suitable for warmer months. Whether you're dressing up for a formal event or heading out for a casual dinner date, this fragrance is sure to impress with its confident, sophisticated aura.