Best Perfume For Rainy Season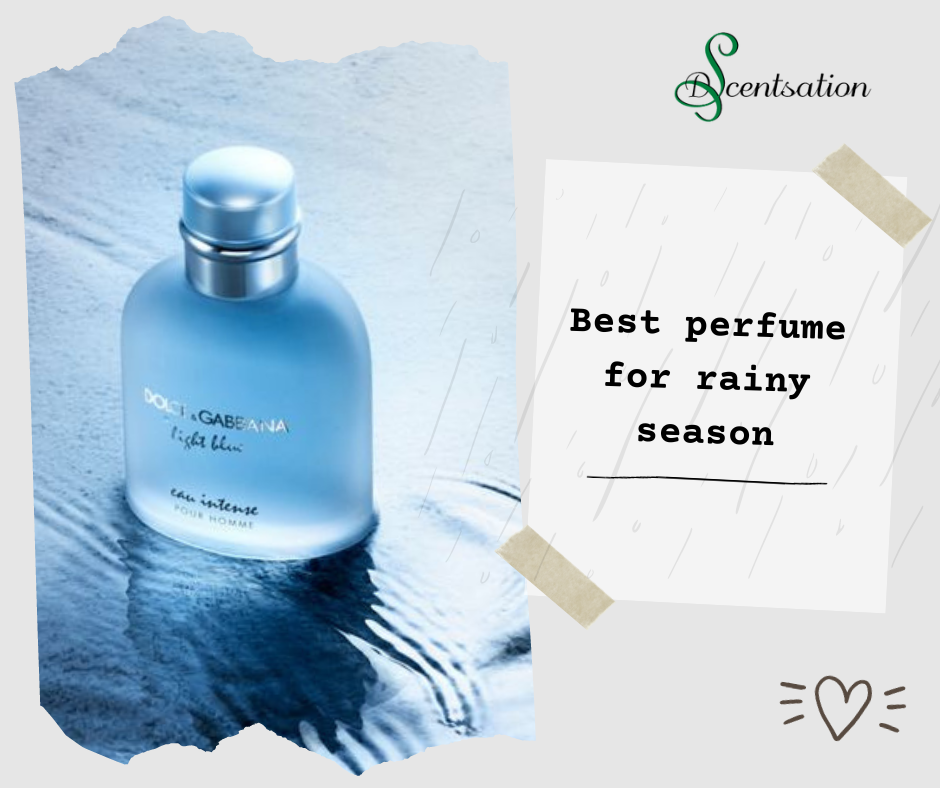 Rainy season brings with it a refreshing change in the weather, but it also brings humidity and dampness that can affect how long your perfume lasts and how it smells on your skin. To help you stay fragrant and fabulous during the wet weather, we've rounded up the best perfumes from some of the top fragrance brands. Let's dive into the world of scents that are perfect for the rainy season.
1. Chanel Chance Eau Tendre For Women
Brand: Chanel
Chanel is a very nice perfume, and the Chance Eau Tendre is no exception. This fragrance combines floral and fruity notes, creating a delicate, fresh scent that's ideal for the rainy season. It's light and airy, making it perfect for those drizzly days when you don't want an overpowering fragrance.
Suitable for Rainy Days: The rainy season can sometimes make heavy, overpowering scents feel cloying. Chanel Chance Eau Tendre, however, is the perfect antidote to that. Its light and airy composition make it an excellent choice for days when the air is humid and heavy. It won't overwhelm your senses or those around you; instead, it lingers gracefully, leaving a subtle trail of freshness.
Longevity: One of the challenges during the rainy season is finding a perfume that stays with you throughout the day. Chanel Chance Eau Tendre has remarkable longevity for a lighter fragrance. You can confidently apply it in the morning, knowing it will still be present on your skin by the time evening rolls around.
2. Dolce & Gabbana Light Blue Intense For Men
Brand: Dolce & Gabbana
Dolce & Gabbana's Light Blue is a classic that suits any season, but it particularly shines during the rainy months. With its notes of Sicilian lemon, apple, and cedarwood, this perfume gives you a feeling of a fresh Mediterranean breeze, even when the rain is pouring outside.
Suitable for Rainy Days: Rainy days can often leave us yearning for a touch of sunshine, and that's precisely what Dolce & Gabbana's Light Blue delivers. Its citrusy and aquatic notes bring a sense of freshness and energy to your senses, making it an ideal choice for combating the gloomy and damp weather.
Longevity: One of the standout features of Light Blue is its impressive longevity. Even in the face of rain and humidity, this fragrance perseveres, allowing you to enjoy its uplifting and summery aroma from morning to night.
Versatility: Light Blue's versatility is another reason it's one of the most popular perfume. While it's particularly well-suited for daytime wear, it can easily transition into the evening. Whether you're headed to the office, going for a brunch date, or planning a casual evening out, Light Blue complements a wide range of occasions.
3. Jo Malone Orange Blossom 100ml Cologne
Brand: Jo Malone Orange
For those who prefer a more earthy and aquatic fragrance, JO MALONE ORANGE BLOSSOM 100ML COLOGNE is a fantastic choice. With notes of sage, sea salt, and ambrette seeds, this perfume captures the essence of a coastal walk on a rainy day, making it a unique and invigorating option
Suitable for Rainy Days: Rainy days often bring a sense of longing for the outdoors. Wood Sage & Sea Salt is like a window to the coast, providing a comforting and invigorating escape from the confines of your home. Its combination of sea salt and earthy sage creates a unique and versatile fragrance that's perfect for rainy weather. It's as if the scent of rain-soaked coastal cliffs and wild sage bushes is captured in every spritz.
Longevity: The longevity of Jo Malone's fragrances is well-regarded, and Wood Sage & Sea Salt is no exception. Despite its seemingly delicate and ethereal nature, it has surprising staying power, ensuring you stay enveloped in its tranquil aura all day long.
Versatility: This fragrance is incredibly versatile and can be worn for almost any occasion. Whether you're heading to work, going for a cozy coffee date, or embracing the soothing ambiance of a rainy evening, Wood Sage & Sea Salt complements the mood with its evocative, yet never overpowering, presence.
5. Versace Bright Crystal
Brand: Versace
Versace's Bright Crystal is a sparkling and vibrant scent that's well-suited for rainy weather. It combines pomegranate, peony, and magnolia notes, creating a fragrance that's both youthful and refreshing. It's a great choice for those looking to add a touch of luxury to their rainy-day routine.
Suitable for Rainy Days: Rainy days often call for a fragrance that can uplift your spirits and add a touch of glamour to the gray skies. Bright Crystal excels in this regard. Its fruity and floral notes are like a ray of sunshine breaking through the clouds, making it an ideal choice for days when you need an extra dose of radiance.
Longevity: While this fragrance is light and airy, it surprises with its impressive longevity. It has the staying power to carry you through the day, even in the midst of damp and humid conditions.
Versatility: Bright Crystal is incredibly versatile. It's suitable for both daytime and evening wear, effortlessly transitioning from casual outings to formal occasions. Whether you're attending a business meeting or heading to a rainy evening gala, this perfume adds a touch of sophistication to any ensemble.