EXPERIENCE THE AWESOMENESS OF PATCHOULI IN PERFUMES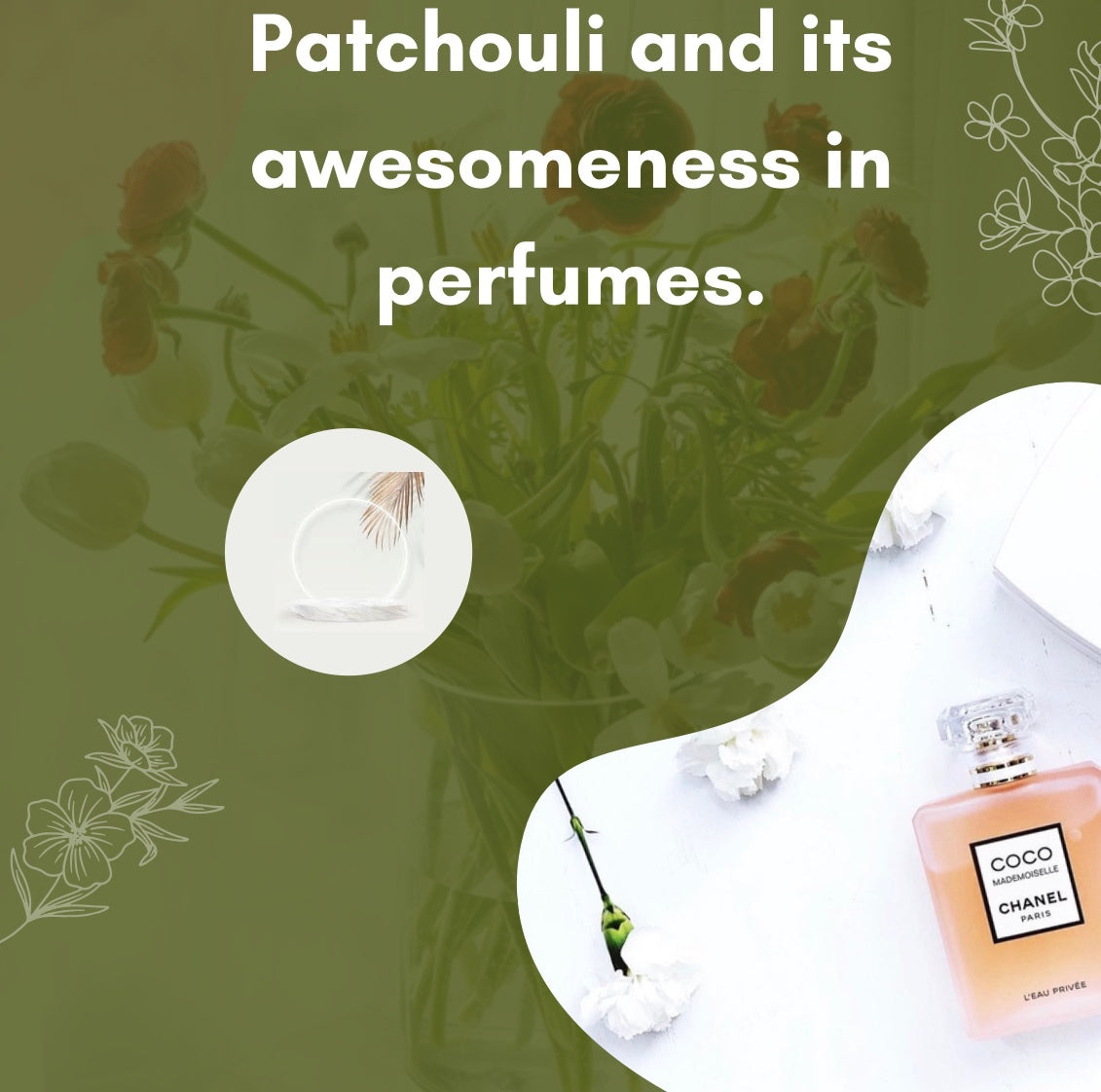 You know the name of your perfumes, the brand and you can say whether it belongs to woody, fruity, or even the floral family. But, when the conversation gets to the specific ingredient present in your perfume… The ultimate mystery sets in. In our previous articles where we looked at perfume ingredients, we discussed Oud and at another point took you on a walk through the forest to examine Sandalwood. This article is no different as we will be discussing Patchouli and its awesomeness in perfumes. Keep reading!
Patchouli is scientifically known as Pogostemon cablin. The word patchouli is gotten from two Tamil words. "Patchai" means green and "Ellai" means leaf. Put together to give green leaf. These leaves of patchouli grow in an upward manner and produce a fragrance with a strong woody scent upon drying. Native to Malaysia and Indonesia, patchouli is a shrub-like plant with a hairy stem, white with a shade of purple flowers. Patchouli essence is like wine, the older it stays the better it gets.
Perfumers make use of patchouli as a natural ingredient in perfume production for both male and female fragrances. Aside from their usefulness in the perfume world, patchouli leaves are known for their use in medicine, cooking and are believed to be a potent magic charm for financial and love luck.
The precious essential oil of patchouli is derived from its leaves. Specifically the dry ones. After the leaves have been dried, it is subjected to a steam distillation process. Patchouli's ability to evoke different facets of scents is one of the many things that makes perfumers marvel. Oozing woody at the same time earthy notes with hints of mildew and overripe apple. With these different facets, it is the combination and amount of dose that reveals them.
Thanks to the bewitching scent of patchouli, any perfume that contains this precious essence easily comes off as a subversively seductive fragrance. Think of a scent that sticks to your body and makes you dwell richly in the memories of people, think of patchouli. This delicious woody, earthy fragrance is one guaranteed to make heads turn.
An iconic scent it is, with its recognizable sweet, musky, spicy aroma, used primarily as a base note and fixative ingredient in modern perfumery. It might interest you to know that some of the well-known and much-loved fragrances of today contain patchouli as a base note.
Patchouli essence has a strong, slightly sweet, yet intoxicating scent. Due to its intensity, It's described as having a dark, musky-earthy aroma profile, reminiscent of wet soil. Even when diluted, it still goes a long way to make a bold statement.
Patchouli oil harmonizes well with many other oils. From, sandalwood, frankincense, vetiver, bergamot, cedarwood, rose, jasmine, to myrrh and citrus oils. It is also highly complementary to vanilla and many other sweet scents.
Patchouli is a key base note of a lot of perfumes for men and women. And is smelt in perfumes like Coco Mademoiselle by Chanel, Prestige platinum by Cuba Paris, Euphoria blush by Calvin Klein, Calvin Klein's Eternity, Prada's L'Homme intense, Ombré Leather by Tom Ford, Classic Blue by David Beckham, Pleasure bloom by Estée Lauder, Amouage Beach hut to mention a few.
Let's play a quick game— Search the ingredients (notes) of the perfume you have used in the past or you're using presently. If it contains Patchouli, you have to buy a perfume from D'Scentsation😌 Game? Game!