How To Find Your Ideal Yves Saint Laurent Perfume
Are you tired of trying perfumes that don't quite live up to your expectations? Do you want to find the perfect scent that makes you feel confident and glamorous? Look no further than Yves Saint Laurent perfumes! With a wide range of fragrances to choose from, finding your ideal YSL perfume can be overwhelming. But fear not, we are here to help you navigate the world of YSL perfumes and find the one that suits your style and personality.
First things first, it's important to understand the different types of fragrance families that YSL offers. YSL perfumes are classified into three main categories: floral, oriental, and woody. Floral perfumes are light and airy, featuring top notes of rose, jasmine, and orange blossom. Oriental perfumes are rich and exotic, with notes of amber, vanilla, and spices. Woody perfumes are earthy and masculine, with dominant notes of cedarwood, sandalwood, and patchouli.

Once you have an idea of which fragrance family you prefer, it's time to explore the individual perfumes within that category. Here are some popular YSL perfumes that you might consider:

For floral lovers, Yves Saint Laurent has a wide range of perfumes that showcase the beauty and elegance of flowers. From the classic and timeless Opium, to the fresher and more feminine Mon Paris, there's something for every taste and occasion.
Opium is a legendary fragrance that has been a favorite among women for decades. It's a rich and complex blend of florals, spices, and woods that creates a deep, intoxicating scent that lingers on the skin for hours. At its heart is a bouquet of jasmine, rose, and orange blossom, surrounded by notes of sandalwood, vanilla, and amber. Opium is a dramatic and alluring fragrance that's perfect for evening wear or special occasions.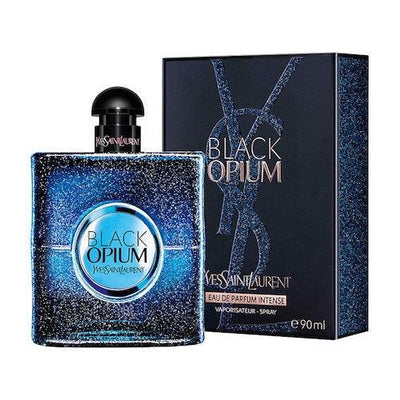 Black Opium is a variation on the classic Opium theme, but this time with a darker and edgier twist. This fragrance combines the signature florals of Opium with deeper, richer notes like coffee, caramel, and vanilla, creating a scent that's both sweet and dangerous. Black Opium is perfect for those who want a fragrance that's both feminine and fierce.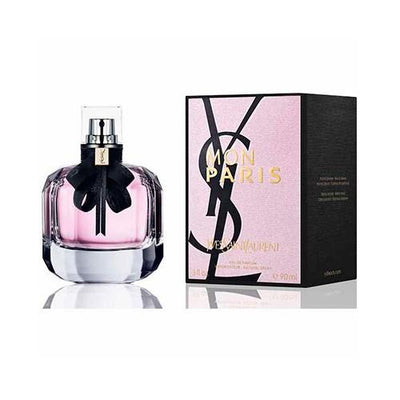 Mon Paris is a newer addition to the Yves Saint Laurent fragrance family, but it's already gained a loyal following among floral lovers. This fragrance is inspired by the city of Paris in the springtime, when the flowers are in bloom and the air is filled with their delicate scents. Mon Paris features top notes of raspberry, rose, and orange blossom, combined with a creamy base of white musk, vanilla, and patchouli. It's a fresh and feminine fragrance that's perfect for everyday wear.

Overall, Yves Saint Laurent has a wide range of floral fragrances that cater to different tastes and preferences. Whether you prefer the classic and timeless Opium, the fresh and feminine Mon Paris, or the darker and edgier Black Opium, there's something for everyone
For oriental fans:
Opium, Nu, and Ambre des Merveilleux are must-trys. Opium is a timeless classic, with a rich blend of spices, sandalwood, and amber. Nu is a sultry and seductive scent, with notes of vanilla, musk, and Tonka bean. Ambre des Merveilleux is a warm and comforting fragrance, with a sweet blend of amber, benzoin, and vanilla.
For woody enthusiasts:
Kouros, M7, and La Nuit de l'Homme are excellent choices. Kouros is a powerful and masculine scent, with notes of leather, tobacco, and spices. M7 is a modern and fresh interpretation of the traditional men's cologne, with top notes of bergamot and lavender. La Nuit de l'Homme is a sophisticated and elegant fragrance, with notes of vetiver, patchouli, and vanilla.
Now that you know what type of fragrance family you prefer and have explored some popular YSL perfumes, it's time to test them out! The best way to find your ideal perfume is to try it on your skin and see how it develops throughout the day. Visit a local department store or Sephora location and ask a sales associate to spritz a few samples on your wrist. Take note of how the fragrance smells after a few minutes, and whether it lasts throughout the day.
Finally, remember that perfume is a personal preference, so don't worry about what others think! Choose a fragrance that makes you feel confident and beautiful, and enjoy the compliments that come your way. Happy sniffing!